The UpTown Auto Family
At UpTown Auto, our mechanics maintain your vehicle file to help prevent unexpected problems.  We want you to feel confident with your vehicle, so our mechanics will explain routine maintenance that will help prevent inconvenient breakdowns.
John Schneible, Owner and ASE Master Mechanic
Auto mechanic and owner John Schneible opened UpTown Auto in Loveland in 2007.  He has over 25 years of professional experience in auto repair, is an ASE Master-Certified Mechanic, holds multiple advanced training certificates from CARQUEST Technical Institute, and has a Bachelor's Degree in Computer Science.  He can provide professional diagnosis of your vehicle's condition and make the needed auto repairs.
Katrina Schneible, Owner
Katrina is an owner of UpTown Auto. While our customers don't generally see Katrina in the shop, her involvement in the business has been a factor in UpTown Auto's success. She has 24 years of experience in manufacturing and production, and has spent 20 of those years managing large groups of employees. Katrina's background in quality assurance, project management and safety and environmental compliance ensures that the business is run efficiently, saving our customers both time and money.
Employees:
Ian started his journey to becoming a mechanic at an early age. As a kid, his Grandmother would take him to garage sales with a budget of a dollar to buy a used, broken toaster, hairdryer or other electronic appliance. Ian enjoyed taking them apart, figuring out how they worked and sometimes getting them working again. Soon enough he was old enough to apply for an oil & lube / tire technician position where he began his career. Attending classes and adding to his knowledge, Ian worked his way up to a line technician at Family Tire and then on to Iron Mountain Autoplex where he diagnosed, serviced and repaired many modern vehicles from end to end. Now at UpTown, Ian has the ability to use all of his knowledge and skills in one place and is a perfect addition to our team.
Julie Young, Service Consultant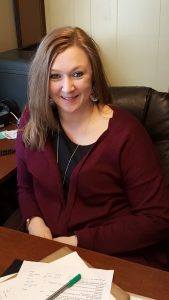 Julie is originally from the Kansas City, Missouri area and recently moved to Colorado. She grew up in a family owned Napa Auto Parts store. When Julie turned 16 she began working in the store, starting at the bottom and spending 27 years there, she worked quickly her way up to the Assistant Manager position until the business was sold. Eventually Julie ended up working at a local Ford dealership as a Service Advisor where she was able to put her past experience to work and grow her knowledge of the repair side of the industry. Julie is our newest team member and enjoys her job here and is looking forward to working with our customers for years to come.